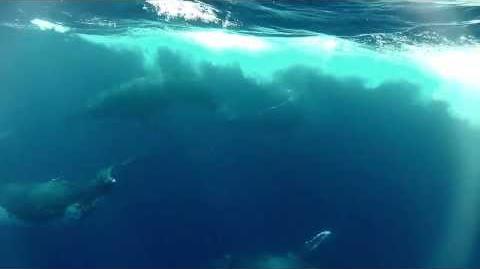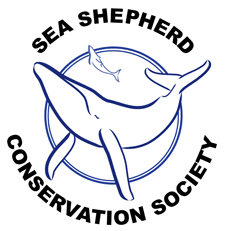 The Sea Shepherd Conservation Society (SSCS) is a non-profit, marine conservation organization based in Friday Harbor on San Juan Island, Washington in the United States.[1]
Sea Shepherd uses direct action tactics to protect marine life. The organization was founded in 1977 under the name Earth Force Society by Paul Watson, a former member of Greenpeace, after a dispute with that organization over what Watson saw as its lack of more aggressive intervention.[2] The group has a strong focus on public relations to spread its message via the media. In 2008, Animal Planet began filming the weekly series Whale Wars based on the group's encounters with the Japanese whaling fleet in the Southern Ocean, a development which brought the group much publicity.
Sea Shepherd has received support for its tactics against fishing, whaling, and seal hunting from many celebrities, such as musicians and TV personalities. The direct action or violent tactics of Sea Shepherd have been opposed, even by those who denounce whaling, such as Greenpeace.
References
Edit